Inbound marketing has grown more central than ever to commercial success on the electronic Autobahn of digital commerce. A quick search will bring up a wide range of inbound marketing agencies willing to take on this burden for your business – but how do you choose the right one? Here are some important criteria that should factor heavily in your final decision.
A Sterling Track Record
Just as you would insist on a verifiably high success rate and strong track record from any contractor your business hires, you should accept only the best from the company handling your inbound marketing. Your candidate should boast a long and impressive client list, preferably with testimonials from satisfied clients. Take responsibility for confirming this information by actually talking to the businesses in question.
Nothing succeeds like success, as they say. Look for detailed success stories in the form of case histories that describe exactly what the agency did for clients in your general industry. If the agency did a spectacular job of helping a particular company meets its marketing goals, that's a good sign that it can help you meet yours too.
The Right Tools for the Job
Contrary to what some business owners may believe, marketing isn't smoke and mirrors; it's a specific set of strategies and processes that generates measurable results – but only if the tools are in place to make and interpret those measurements. Find out what kinds of metrics your inbound marketing agency will gather, and what analytic tools they use to turn that data into actionable information.
Once you understand your inbound marketing agency's technology, find out how sell you'll be able to work with it. If you already have a customer relationship management (CRM) system in place, make absolutely certain that the agency's tools are compatible with that system. If your employees will need access to the software, get assurances that the agency will train them properly and provide them with the necessary login privileges.
A Talented Team
Any time you hand over part of your business's core operations to an outside team, you want to know who's playing on that team. Don't be alarmed, for example, if your agency outsources certain tasks such as copywriting or digital design to independent contractors. This is a fairly common industry practice that can actually improve the agency's responsiveness and broaden its talent pool. But you have the right to know who these individuals are and how much creative input they may contribute to your inbound marketing. At the same time, get to know the permanent employees who give these contractors their marching orders, such as the owner, CEO, creative director, and principal creative staff. Don't just absorb their resumes; sit down with them and try to determine whether the overall "personality" of the agency fits your business's mission, values, and ideals.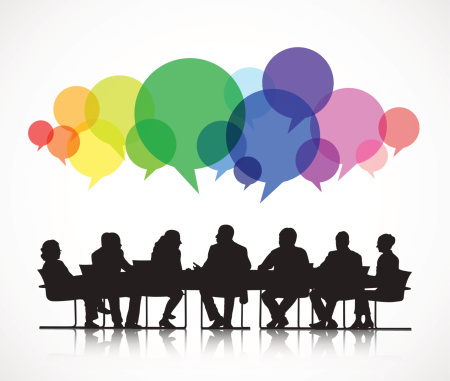 Client Communication
It's impossible to market a company successfully without understanding its brand, target audience, and line of work. That's why it's absolutely critical to choose an inbound marketing agency that not only has worked with other business similar to yours, but one that also prioritizes communication with its clients. If you want the agency to create blog posts and in-depth articles, for instance, you need to know how it prefers to receive the necessary background information from you, whether it's through emails, phone interviews, in-person meetings, or all of the above. This is your chance to make sure your own voice gets heard in the process to craft content that really speaks to your prospective customers – so take it!
Put these "must haves" at the top of your shopping list, and you're much more likely to connect with a like-minded inbound marketing agency that understands what you need, and knows how to deliver it. Happy marketing! If you're interested in learning more about how LeapGo can help you reach new customers online, request a quote today!
Would You Please Help Us Grow and Share This Story?
Every so often we give away rewards, such as gift cards and swag to folks who post a good comment or question on our blog. Why not take a moment and leave your thoughts and grab a chance to win something cool?